Start, Accelerate, and Scale Your 
Consulting and Professional Business

Using Proven Strategies, Tactics, and
AI-Powered Systems
Become a High Performance Professional
New Consultants
You are an expert in your field, but the business side of consulting is a maze.
You need clarity, step-by-step instructions, and confidence, and you want to get clients quickly. You need to do more than learn.  You need to build the foundation of your business, be part of a community of professionals building their business, and use the power of Generative AI to rapidly build your business.
Experienced Consultants
You are an expert in your field, and you have handled many situations. You've started your own consulting business, but you hit obstacles that slow you and the business down.
You would love to break through the issues holding you back, and learn best practices to speed your business growth and make life easier. Generative AI is here and you need to find out how to best use it.
Consulting Side Hustles
You're juggling a full-time job and a passion for consulting. The side hustle consulting give you extra income, builds your experience and network.
The downside is your time is limited. You need to use the strategies, tactics, and systems that will build your side hustle while giving you more time. And build a solid side-business for security.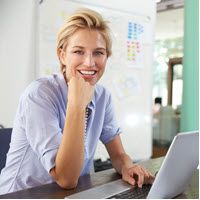 Independent Professionals
Independent professionals work in every sector: accounting, engineering, sustainability, architecture, finance…
You're comfortable moving between clients and confident in your professional skills, but you want to avoid being trapped in the commodity freelance market. You want to build authority and recognition.
Consulting & Professional Service Firms
Regardless of the profession, consulting, marketing, accounting, engineering, and sustainability, professional services firms can benefit from the Consulting Mastery course. Professional service firms need a structured program that equips everyone with business skills that grow the firm, making everyone a Rainmaker while using Generative AI for peak productivity.
Start with a Proven Structure and Experienced Coaching
Build a strong business foundation using proven strategies, tactics, and AI-powered systems
Create key business systems each week by following a Fast Track module to create Business Builder projects
Review and and brainstorm with your cohort and instructor with 30+ years experience
Apply advanced tactics and topics with Mastery Modules when you need them
Power up at each stage with advanced Generative AI prompts for higher productivity and quality
Every week you follow Fast Track modules to build Business Builder projects that accelerate your business. You will be guided step-by-step with worksheets and videos in the use of AI prompts to create the strategies, tactics, and systems to build your business.
Accelerate with AI-Power for Professionals
Imagine accelerating your productivity with Advanced AI Prompts that reduce days of professional work to a few hours of review. Days are reduced to a few hours.
Accelerate your growth by 3 to 5 years

Build, review, and implement a critical business framework each week

Get review and feedback from your cohort and instructor with 3o+ years of experience

Accelerate client work with Advanced AI-Prompts on consultative frameworks

Stay on the leading edge with weekly community updates
Scale with Multiple Sources of Revenue
Leverage your expertise to create multiple streams of revenue  
Published books for authority drafted by dedicated authoring AI systems
Kindle books for increased market visibility drafted by AI agents
eBooks for lead generation crafted by AI design and drafting agents 
Online course outlines, slides, and scripts created by specialized AI bots
Use compounding productivity and Kaizen to turn small improvements into BIG results
New consulting lines of revenue from niche no-code Chatbots to support clients
Transform Your Life
Save 5- to 10-years of difficult time by learning proven best practices
Find niches that need your expertise and are willing to pay for it
Use a magnetic marketing message that sticks in your prospect's mind
Gain confidence with step-by-step systems, checklists, and scripts
Learn a conversational style that turns prospects into clients
Build a portfolio of high-quality clients you like working with
Accelerate Your Consulting Business
Don't depend upon referrals that dry up. Fill your pipelines with high-quality prospects
Learn how to get ranked in Google as the solution provider for your client's most painful problems
Create more free time with powerful workflow multipliers
Learn the best systems and software to automate the back office
Learn how to leverage one solution into multiple products
Build multiple streams of income that pay you 7 X 24 X 365
Don't Waste 5 to 10 Years - Accelerate!
Life is too short to spend 5 to 10 years learning on your own how to build your business. Accelerate your business with proven best practices.
I remember earning $37,000 a year the first few years. It was hard work and filled me with stress. I sold my house to give me more time.
Ten years later I was ecstatic as I reported $983,000 income to the US Internal Revenue service (Federal taxes). I learned the strategies, tactics, and skills that were Critical to Success as an independent professional.
I want you to use what is Critical to Success and accelerate your consulting to higher income and greater independence.
Ron's Critical to Success course has totally changed my life.
I'm not kidding!
I operate a one-person consulting business, and Ron's Critical to Success class has totally changed my life. I'm not kidding! . . . I'm a very enthusiastic fan of Critical to Success. If you decide to sign up, be prepared for big changes and lots of work. But I promise you, you'll greatly appreciate it!
John Lamy
Management Consultant,
Southern Oregon
Lamy Consulting
Ron Person has brought a lifetime of successful consulting to his Critical to Success course.
I've learned so much from him! He knows how to make it work and he knows it well. He helped me find my niche, focus my brand, and then work with LinkedIn in a way that's natural to my own easygoing communications style. I can't say enough good things about him and his work.
Leslie Lawton
Copywriter,
Content Marketing Strategist
Connected Communications
Master the Difference Between
Average and High-Income
Join the ranks of high-earning independent professionals.
Often, it's just a few things that separate the average from the great. This chart shows that the average self-employed person in the US earned $47,200. In that same time frame almost 3 million self-employed people earned more than $100,000. And 300,000 earned between $500,000 and $2,500,000.
Chart, Pofeldt, E. (2018), "The Million-Dollar, One-Person Business"
Consultants Enjoy a Satisfying, Healthy,
and Independent Lifestyle
You might think that the "hard work" it takes to make high six- and seven-figure incomes while being independent would add stress to your life. In fact, the opposite is true for those who know how to overcome the obstacles.
Successful consultants work less and enjoy their work more.
Being unsuccessful is what creates the most stress.
High Satisfaction
74% of full-time self-employed independents in reported they were very satisfied, the highest level reported in seven years.
Self-Employment
65% said they chose to be self-employment. They were in control of their life and work.
Healthy Lifestyle
70% of full-time self-employed said that working independently was
better for their health.
MBO Partners, "State of Independents Reports", 2017
I highly recommend the course to anyone who wants to
grow their consulting business
When I gave a presentation at a meeting or a conference in the past,
people would seem excited, but then I rarely heard anything from them.
Then, Ron taught a class on how to get leads from presentations.
We got half a dozen serious leads from our next two presentations,
and are having sales conversations with those people now.
I wish I had had this course earlier.
Sheella Mierson, PhD Biophysics
Founding Member, The Sociocracy Consulting Group
Partner, Blueprint of We California
Get Consulting Strategies, Tactics, and Tools
Anywhere, Anytime
Start building your consulting business now. 

Fast Track Modules build your foundation quickly, with proven, step-by-step guidance
Mastery Modules give you the details of advanced tactics and tools
Workbooks, Flowcharts, Checklists, and Scripts keep you on track and accelerating 
Live Weekly Group Sessions covering each module, as well as open questions and answers
Consulting Community with camaraderie, support, and feedback
Fast Track Modules
Fast Tracks guide you with one to two hours of work at each weekly stage to build or validate your business foundation.
Coaching
Don't go it alone. Get personal answers to marketing, sales, strategy, tactics, and technical. 
Mastery Modules
Mastery Modules contain advanced tactics and tools to help you master advanced tactics for building your business.
Weekly Office Hours
Live Weekly Office Hours give you answers to module questions and shared wisdom.
Consulting Community
Connect, get support, and find partners in the Consulting Masters community.
Micro Courses
Stay up-to-date and learn professional skills through micro-courses that keep you at the top of your game.
Scripts and Templates
Engage prospects with proven email, LinkedIn, and Discovery Session scripts. Write winning proposals with a proven template and guide.
Workbooks
Interactive workbooks guide you step-by-step as you record your ideas and build your tactics and systems.
Flow Charts
Create the greatest impact in the shortest time with flow charts that guide you in best practices.
Archives
Access previous office hours, events, interviews, and micro courses in the Archives.
SOPs and Check Lists
Standard Operating Procedures and check lists keep you and your clients on track with best practices.
Any Device
Need access while on the go? Courses, assets, and community are accessible by smartphone or tablet.
Just Enough, Just in Time
Don't force yourself to watch two hour videos filled with boring, droning lectures that aren't business drivers.
No long boring videos
Get just what you need with 5 to 20 minute video chunks
Follow Fast Track modules and step-by-step interactive workbooks to quickly build your consulting business
Dive into Mastery Modules for advanced tips, tactics, and tools
Get what you need, where and when you need it in short, targeted bursts of valuable content.
Course Modules
The consulting business courses contain Fast Track and Mastery modules. Fast Track modules take one to two hours of work per week and build your business foundation. Mastery Modules cover many advanced topics that build on the foundation and give you advanced strategies, tactics, and skills.
1. Finding Your Perfect Niche
Creating a high-income, professionally rewarding business is easier and more profitable when you find, validate, and match the needs of your perfect niche.
Use AI-power to identify specific needs, goals, and objections within a niche. Learn how to create your unique service proposition.
2. Finding Your Ideal Client

Identify your ideal client, know their needs, pains, and goals and be able to communicate with them so they know you are the professional they need.
Learn the secrets of the best industry tools to build a target list of the exact clients who need and value you.
3. Promoting Your Professional Brand
Use a professional branding framework that quickly creates the "Know, Like, and Trust" that is essential critical for consulting and professional services.
Create your professional brand and keep at the top of your client's mind using our high-performance AI-systems. 
4. Building Your
Client List
Identify channels that work best for you and your client outreach, then build AI-powered systems that quickly fill your leads list and turn prospects into clients. 
Use AI-powered marketing that turns days of work into hours.
5. Calculating Consulting Fees
Break away from hourly fees to higher profits with one of the nine fee and business models for consulting and professional services.
Discover the latest fees for your region, niche, and expert level.
6. Selling Consulting Services
Talk with prospects using a consultative selling style that comes naturally to consultants and professionals.
Take the unease out of the selling by practicing your sales conversation and objection handling with our AI-powered mentor. 
7. Writing Winning   Proposals

Winning proposals and retainers become easy when you give our AI-powered proposal system your consulting notes. It uses AI to write your proposal or retainer using our templates or yours. 
8. Increasing Productivity, Drafting Consulting Frameworks
Increase professional productivity. Learn which AI apps to use and which to lose for note-taking, ideation, transcriptions, and more.
Save days of research and drafting with AI-generated Consultative Frameworks like SWOT, Five Forces, etc.
9. Scaling with Multiple Streams of Income

Put your expertise to work at all hours.
Working by the hour or by the project traps you. Learn how to use Generative AI to turn your niche knowledge into multiple income streams with proprietary niche ChatBots, Kindle books, online courses, and more.
Who Is Your Teacher and Mentor?
I want you to quickly gain the independence, income, and recognition you deserve.
You don't need to take 5 to 10 years of hard earned experience and mistakes. Use the proven step-by-step strategies, tactics, systems, tools and scripts I've developed over a lifetime of consulting.
For more than 30 years I have been a solo-consultant. The first few years were tough. I don't want you to go through that.
You know your field of expertise. Use the expertise and experience in Critical to Success to accelerate your independent consulting business.
The strategies, tactics, systems, templates, and tools in Critical to Success combined with weekly group sessions and personal one-on-one coaching will jump your consulting business to the next level.
These are strategies and skills I've learned in a career that includes,
Teaching 1,000s of business and technical professionals through consulting and University of California, Berkeley
I will do my best to help you build a highly-successful independent consulting business.
- Ron