What Consultants Have Said
About the Pre-Release Course ...
The testimonials below are from new and experienced consultants who took the 8-week pilot course of the Consulting Masterytm program. The Consulting Masterytm program covers all stages in building a powerful, independent consulting business.
Fully recommended for anyone starting out on their coaching or consulting practices, or even if you are already underway but would like to have a structured approach to growing your business.
... just by following one of the multiple pieces of advice – the Cornerstone to Capstone concept -that Ron taught us, people are now finding me, and scheduling a strategy session.
Plus I have a clear plan for slowly and incrementally implementing many of the other suggestions. No more floundering around wondering what to try next!
In all, an excellent course, with excellent resources and a knowledgeable and very personable teacher.
Juan Antonio Martínez, XLNS Coaching
Small Business Coach, Spain
I highly recommend the course to anyone who wants to
grow their consulting business.
When I gave a presentation at a meeting or a conference in the past, people would seem excited, but then I rarely heard anything from them.
Then, Ron taught a class on how to get leads from presentations. We got half a dozen serious leads from our next two presentations and are having sales conversations with those people now.
I wish I had had this course earlier.
Sheella Mierson, PhD Biophysics
The Sociocracy Consulting Group, Blueprint of We California
…I don't ever recommend training, but this is a rare exception.
The training, support, and mentoring that has come from the Starting and Building a Consulting Business training have proven to be invaluable in getting me clear on my business direction.
Of the dozens of trainings I have been involved with over the last twenty years, this is hands down the best business training I have attended at any price point, highly recommended.
Steve Birks, BizDash Systems Ltd.
Providing managers with custom-made business dashboards,
and Visual Management Operating Systems
The course exceeded my expectations.
I wanted to learn consulting best practices that would help me transition from the corporate environment to a new consulting business as quickly as possible. The course exceeded my expectations.
Even if you had some knowledge about a topic, it could not come close to the level of experience and knowledge that Ron brought to each area. I believe that the course helped me shave years off the process of building an effective business system for consulting.
Judith Garland, Securescape Analytics
Co-creating Value for Exceptional Project and Program Outcomes
Ron's one-on-one approach was and still is an immense help for me...
The course met my expectations with step-to-step guides on how to achieve all my business goals. Ron was also extremely helpful and went above and beyond in supporting my business.
Enjoy every intense moment because it is intensive and utilizes Ron's wealth of experience, knowledge, and time. Ron's one-on-one approach was and still is an immense help for me in becoming an established independent management consultant.
Tolu Ajakaiye, Evance Consulting, United Kingdom
Working with Cx0s, HR, and Operations to simplify back-office complexity for greater performance
Having the guidance removes a lot of the "spinning your wheels" aspect that comes with consultants new to the industry and learning through trial and error.
Ron is extremely attentive to his students and very engaging with practical advice and guidance. Above all, I valued his sincerity in wanting to support my success. His feedback was provided with directness, which helped me to think past any challenges I experienced.
There is a lot of work required to gain the most value from the courses, but at the end I have a clear roadmap guiding my way.
Humberto Garcia, Ethos Consultancy
Untangle the Web of Operations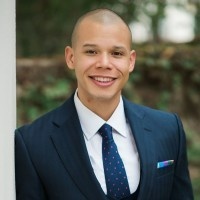 Ron's Critical to Success course has totally changed my life. I'm not kidding!
I operate a one-person consulting business, and Ron's Critical to Success class has totally changed my life. I'm not kidding! . . .
I'm a very enthusiastic fan of Critical to Success. If you decide to sign up, be prepared for big changes and lots of work. But I promise you, you'll greatly appreciate it!
John Lamy
Lamy Consulting
Leadership Development, Management Consulting
Ron Person has brought a lifetime of successful consulting to his Critical to Success course.
I've learned so much from him!
He knows how to make it work and he knows it well. He helped me find my niche, focus my brand, and then work with LinkedIn in a way that's natural to my own easygoing communications style.
I can't say enough good things about him and his work.
Leslie Lawton
Connected Communications
Copywriter, Content Marketing Strategist
Is your purpose-driven company creating righteous revenue? I can help you shine brightly, build trust & create huge impacts.